GRADUATION DAY AND FINAL EXAMS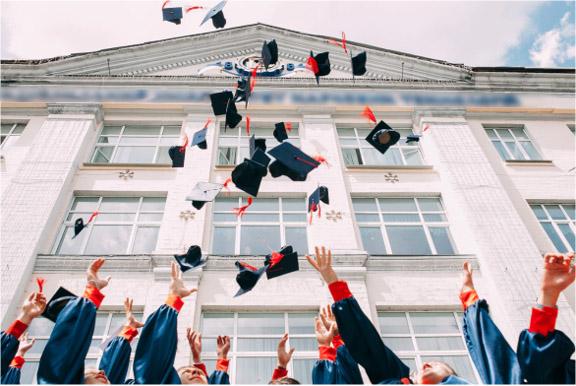 GRADUATION DAY AND FINAL EXAMS
Completing higher education is an important, even fundamental, milestone in anyone's life. 
It is one of the first major independent achievements in a person's life, a formal confirmation of knowledge hard-earned and hard-won, an investment in their future success. As with any other significant achievement, it only stands to reason that the attainment of an academic qualification is a cause for celebration and reward.
A beautifully crafted timepiece made by one of the world's great watchmakers is an ideal way to mark this first great victory in a person's life and motivate them to achieve their future goals in their professional career. What better way of instilling an awareness of the value of time, a rational approach to solving problems and planning ambitiously for the future.
A timeless classic would be the ideal choice in this instance. At this stage, a watch need not be too showy as the young person receiving it is only just beginning to realize their true potential and status is something that awaits them in the future as a just reward for experience accumulated and knowledge attained. A sports watch might also be an option, to reflect the recipient's youthfulness and active lifestyle.

Special occasions
Are you looking for a meaningful gift for your significant other? A celebration or an anniversary that you want to remember?
Many occasions are special and unique to consider a watch. Contact us for personal advise.