www.tourbillon.com/modules/custom/front/tb_layout/assets/images/logo-tourbillon.svg
https://www.tourbillon.com/en/boutiques/lausanne
www.tourbillon.com/sites/default/files/styles/tourbillon_store_detail/public/stores/bg-lausanne.jpg?itok=xL-oZN9M
$$$
Lausanne Tourbillon Boutique
https://goo.gl/maps/2SKvUCeVwDBpbJjU9
Lausanne Tourbillon Boutique
www.tourbillon.com/sites/default/files/styles/tourbillon_store_detail/public/stores/bg-lausanne.jpg?itok=xL-oZN9M
www.tourbillon.com/sites/default/files/styles/tourbillon_store_detail/public/stores/bg-lausanne.jpg?itok=xL-oZN9M
Tourbillon Lausanne
Place St-François 4
1003 Lausanne

Suisse
46.52000045776367
6.6329498291015625
Manager
tourbillon.lausanne@swatchgroup.com
Switzerland
Lausanne
At the gates of this historic town, Tourbillon Boutique is nestled on Place St-François
in a charming pedestrian district bustling with great luxury brands.
ADDRESS
Tourbillon Lausanne
Place St-François 4
1003 Lausanne

OPENING HOURS
Monday - Friday
09:30 - 18:30
CONTACT
tourbillon.lausanne@swatchgroup.com
Tourbillon Lausanne
ABOUT
Expect a warm welcome and expert advice in this generous space where fans of fine watchmaking can discover the exceptional timepieces of the Swatch Group's most prestigious brands at their leisure. In the Olympic City, where classicism and energy live side by side, certain pleasures are timeless.
Tourbillon Boutique offers the very latest timepieces from Breguet, Blancpain, Glashütte Original, Jaquet Droz, OMEGA and Swatch.
TOURBILLON BOUTIQUE
Exclusive services
All our exclusive services for you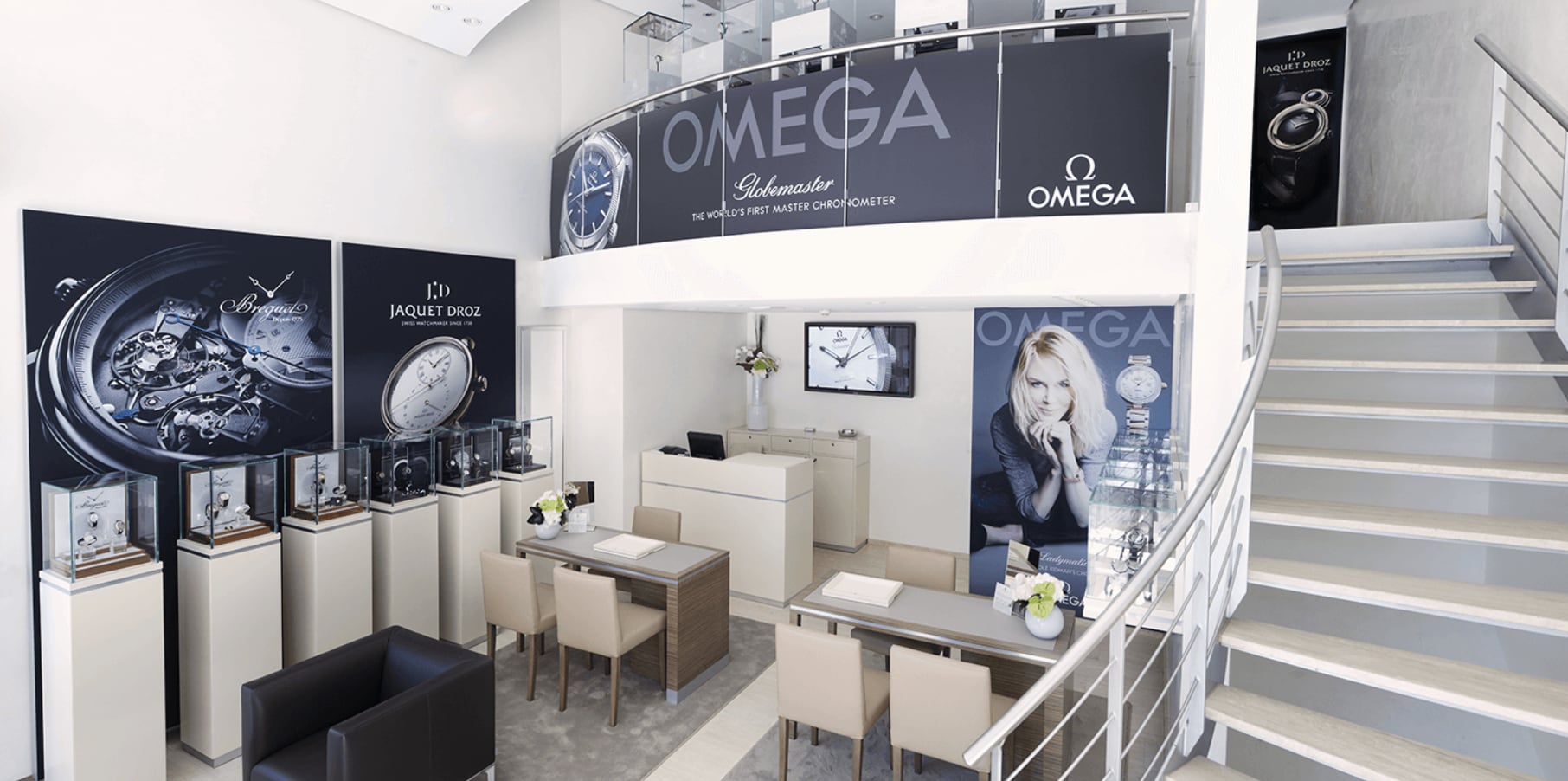 MEET US TODAY IN
Tourbillon Boutique
Discover all our boutiques