www.tourbillon.com/modules/custom/front/tb_layout/assets/images/logo-tourbillon.svg
https://www.tourbillon.com/en/boutiques/moscow
www.tourbillon.com/sites/default/files/styles/tourbillon_store_detail/public/stores/bg-moscow.jpg?itok=c4QxKYWI
$$$
Moscow Tourbillon Boutique
https://goo.gl/maps/PaeMAq61BJdej4XM9
Moscow Tourbillon Boutique
www.tourbillon.com/sites/default/files/styles/tourbillon_store_detail/public/stores/bg-moscow.jpg?itok=c4QxKYWI
www.tourbillon.com/sites/default/files/styles/tourbillon_store_detail/public/stores/bg-moscow.jpg?itok=c4QxKYWI
Tourbillon Moscow
15/13, Petrovka Street
Moscow, 107031

Russie
55.76369857788086
37.61709976196289
Manager
Tourbillon.Moscow@ru.swatchgroup.com
Russia
Moscow
A haven of excellence, Tourbillon Boutique Moscow will seduce even the most discerning customers.
ADDRESS
Tourbillon Moscow
15/13, Petrovka Street
Moscow, 107031

CONTACT
Tourbillon.Moscow@ru.swatchgroup.com
Tourbillon Moscow
ABOUT
On the corner of Petrovka and Stoleshnikov, in the very heart of the Russian capital's historical center, Tourbillon Boutique welcomes you with two levels, featuring a sleek design. In exclusive and individual shop-in-shops, each of the Swatch Group's fine watchmaking brands offers a large range of exceptional timepieces, consistent with great watchmaking traditions.
Tourbillon Boutique offers the very latest timepieces from Breguet, Harry Winston, Blancpain, Glashütte Original, Jaquet Droz, OMEGA and Swatch.
TOURBILLON BOUTIQUE
Exclusive services
All our exclusive services for you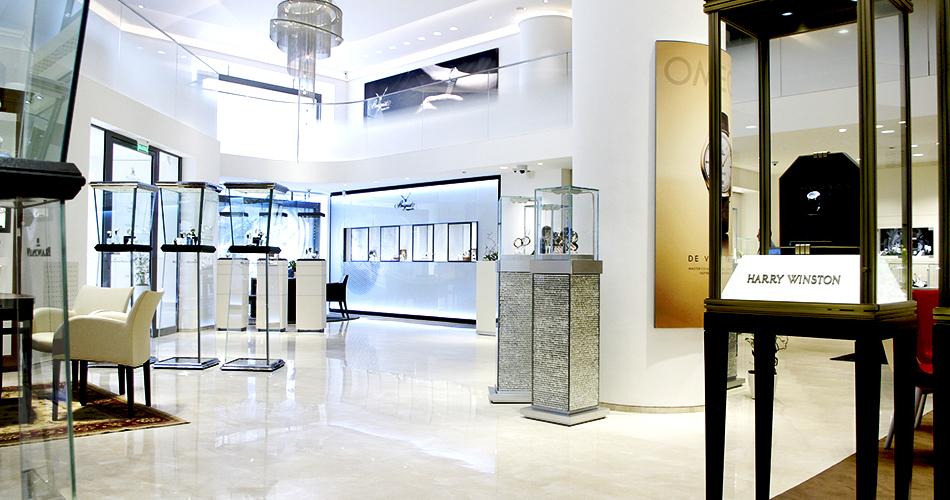 MEET US TODAY IN
Tourbillon Boutique
Discover all our boutiques