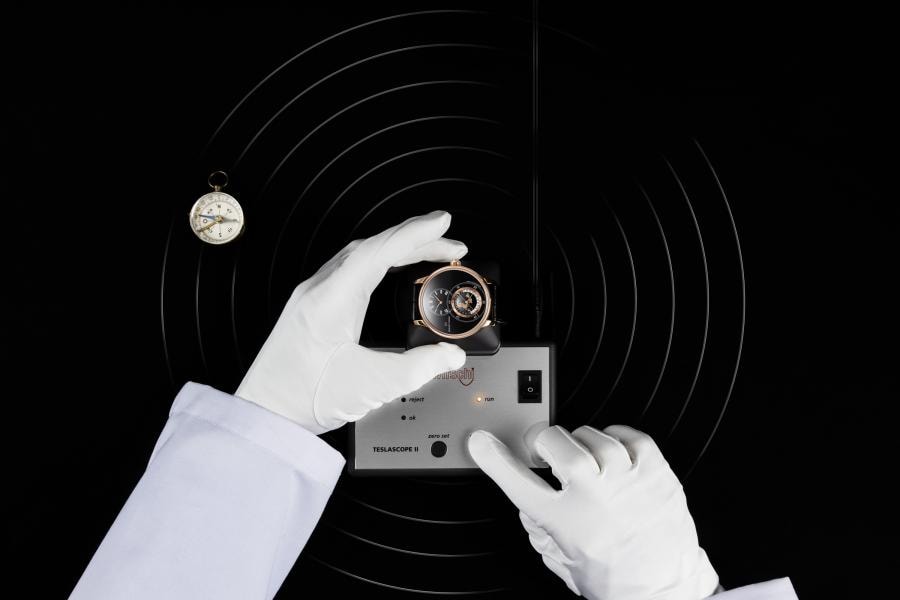 DEMAGNETIZING YOUR WATCH
The magnetic fields produced by the electronic devices that surround us can affect any mechanical watch. At their worst, strong magnetic fields can cause a watch to stop or, conversely, make it run fast.
It is important to understand that this won't cause any permanent or long-lasting damage to your watch's mechanism. In the majority of cases, all that is required to return a watch to normal is to demagnetize it using specialized equipment.
If your Breguet, Harry Winston, Blancpain, Glashütte Original, Jaquet Droz, OMEGA, or Swatch watch has stopped or is beginning to run fast, there is a chance it has been accidentally exposed to a strong magnetic field. If this is the case, we recommend that you bring it into a Tourbillon boutique where our highly-qualified service technicians will demagnetize it for you while providing you with a comprehensive assessment of the accuracy of your watch's movement.
Exclusive services
All our exclusive services for you