www.tourbillon.com/modules/custom/front/tb_layout/assets/images/logo-tourbillon.svg
https://www.tourbillon.com/en/boutiques/montreux
www.tourbillon.com/sites/default/files/styles/tourbillon_store_detail/public/stores/bg-montreux.jpg?itok=1snLVgoz
$$$
Montreux Tourbillon Boutique
https://goo.gl/maps/ZMKUPxXgiQVYiB7D9
Montreux Tourbillon Boutique
www.tourbillon.com/sites/default/files/styles/tourbillon_store_detail/public/stores/bg-montreux.jpg?itok=1snLVgoz
www.tourbillon.com/sites/default/files/styles/tourbillon_store_detail/public/stores/bg-montreux.jpg?itok=1snLVgoz
Tourbillon Montreux
Fairmont Le Montreux Palace
Avenue Claude Nobs 2
1820 Montreux

Suisse
46.43830108642578
6.907110214233398
Manager
tourbillon.montreux@swatchgroup.com
Switzerland
Montreux
Fine watchmaking awaits you in Tourbillon Boutique at the Fairmont Montreux Palace.
ADDRESS
Tourbillon Montreux
Fairmont Le Montreux Palace
Avenue Claude Nobs 2
1820 Montreux

OPENING HOURS
Monday - Friday
09:30 - 12:00 - 13:15- 18:30
Saturday
09:30 - 12:00 - 13:00 -18:00
CONTACT
tourbillon.montreux@swatchgroup.com
Tourbillon Montreux
ABOUT
Here you will find exceptional watches, a warm welcome and expert advice. Known and recognized all over the world for its culture and its way of life, Montreux will seduce you with elegance and discreet charm. The palaces exude radiance and Lake Geneva serenely reflects the surrounding mountains with music punctuating life with a rousing rhythm.
Tourbillon Boutique offers the very latest timepieces from Breguet, Harry Winston, Blancpain, Glashütte Original, Jaquet Droz, OMEGA and Swatch.
TOURBILLON BOUTIQUE
Exclusive services
All our exclusive services for you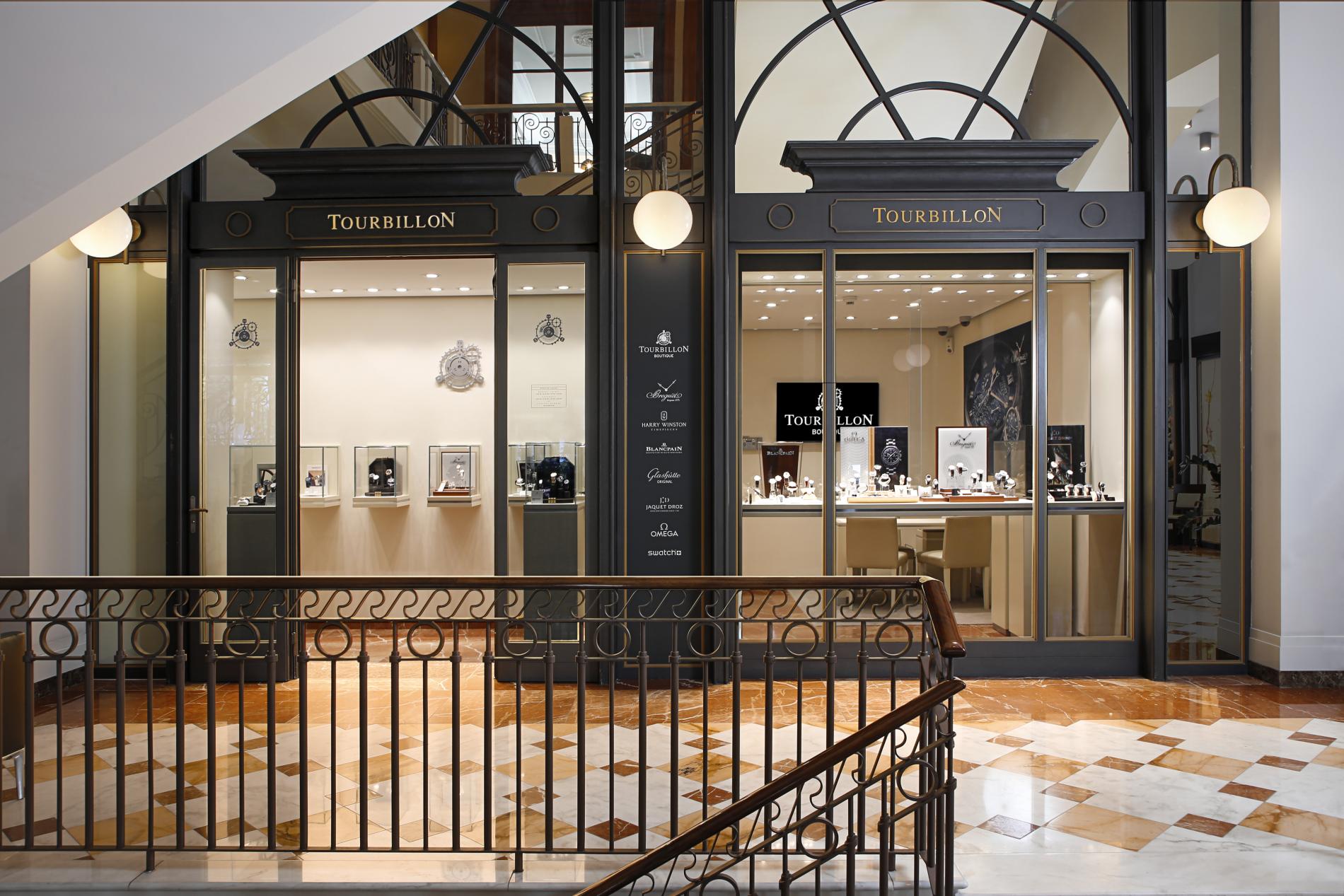 MEET US TODAY IN
Tourbillon Boutique
Discover all our boutiques