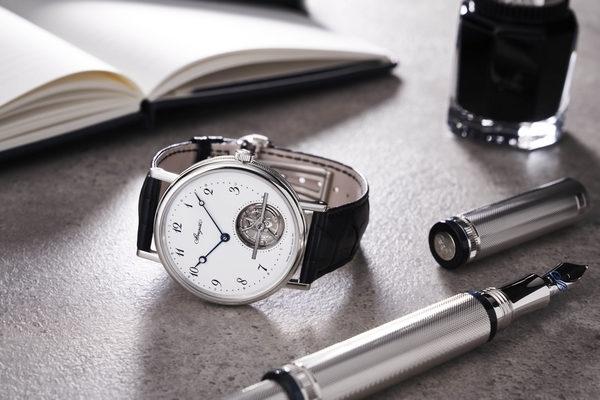 NEWS
BREGUET CELEBRATES JUNE 26TH TOURBILLON DAY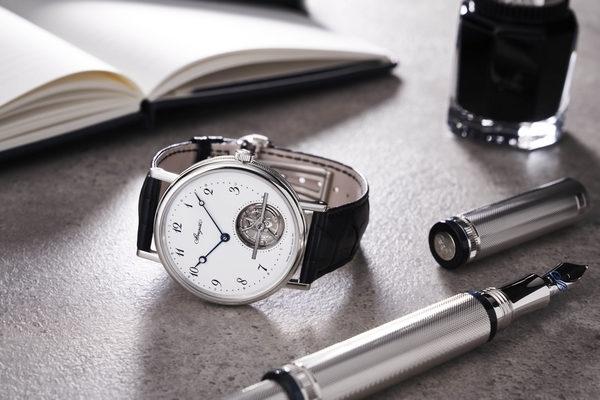 On June 26, 1801, Abraham-Louis Breguet patented a revolutionary mechanism that neutralized the effects of gravity providing incredible precision in mechanical timepieces. This invention was an engineering feat that cemented the illustrious watchmaker's standing as one of the most innovative figures of all time.
Recently, Breguet unveiled the Classique Tourbillon Extra-Plat 5367 with an enamel dial. This timepiece is distinguished by its timeless aesthetic that symbolises the ultimate Breguet style. The blue Breguet hands strike a powerful contrast with the immaculate whiteness of the traditional enamel, thereby ensuring perfect legibility of the hours and minutes. This display layout with Breguet Arabic numerals is reminiscent of the watches created by A.-L. Breguet, who revelled in transforming the aesthetic conventions governing the timepieces of his era. The watch boasts a slim case measuring a thickness of only 7.45 mm, housing a 3 mm thick movement wound. A peripheral rotor allows the wearer an unobstructed view of the engraving work on the movement, entirely crafted by Breguet's skilled artisans in Switzerland.
About Breguet
The House of Breguet, established since 1775, embodies watchmaking excellence intertwined with European cultural heritage. Its creations have been owned by the world's most prominent individuals, while Breguet's famed archives record every watch sold since 1787. Timepieces emerging from the Manufacture Breguet are works of art rendered unique by skilled artisans and endowed with genuine soul.
Special
OTHER NEWS
Discover the others news from Tourbillon Boutique