www.tourbillon.com/modules/custom/front/tb_layout/assets/images/logo-tourbillon.svg
https://www.tourbillon.com/en/boutiques/amsterdam
www.tourbillon.com/sites/default/files/styles/tourbillon_store_detail/public/stores/bg-amsterdam%402x_0.jpg?itok=MqHAa2S0
$$$
Amsterdam Tourbillon Boutique
https://goo.gl/maps/j3SihdUMe6Ev5pdz6
Amsterdam Tourbillon Boutique
www.tourbillon.com/sites/default/files/styles/tourbillon_store_detail/public/stores/bg-amsterdam%402x_0.jpg?itok=MqHAa2S0
www.tourbillon.com/sites/default/files/styles/tourbillon_store_detail/public/stores/bg-amsterdam%402x_0.jpg?itok=MqHAa2S0
Tourbillon Amsterdam
P.C. Hooftstraat 72
1071 CB Amsterdam

Pays-Bas
52.360668
4.880849838256836
Manager
Amsterdam.tourbillonboutique@nl.swatchgroup.com
Netherlands
Amsterdam
Any visitor exploring Amsterdam must pay a visit to P.C. Hooftstraat,
the ultimate shopping street home to Tourbillon Boutique.
ADDRESS
Tourbillon Amsterdam
P.C. Hooftstraat 72
1071 CB Amsterdam

OPENING HOURS
Tuesday - Saturday / Sunday
10:00 - 18:00 / 12:00 - 17:00
CONTACT
Amsterdam.tourbillonboutique@nl.swatchgroup.com
Tourbillon Amsterdam
ABOUT
The boutique offers a selection of fine timepieces in a contemporary setting, seven days a week. A paradise for high-end shopping featuring international fashion and luxury brands, a stone's throw from the museum district, the street is both elegant and familiar. It's all part of the charm of this city, a haven of culture and history; the perfect mix of tradition and the avant-garde.
Tourbillon Boutique offers the very latest timepieces from Breguet, Harry Winston, Blancpain, Glashütte Original, Jaquet Droz, OMEGA and Swatch.
TOURBILLON BOUTIQUE
Exclusive services
All our exclusive services for you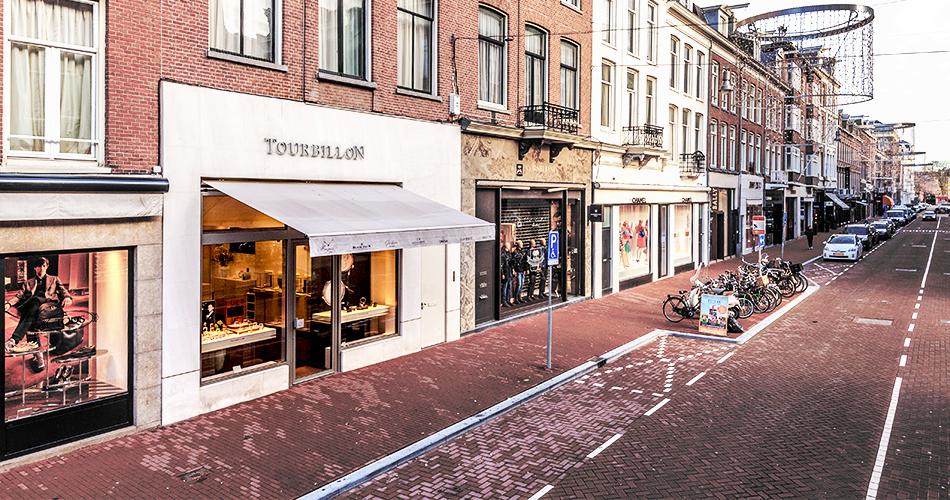 MEET US TODAY IN
Tourbillon Boutique
Discover all our boutiques